---
Posted on: September 12th, 2017
---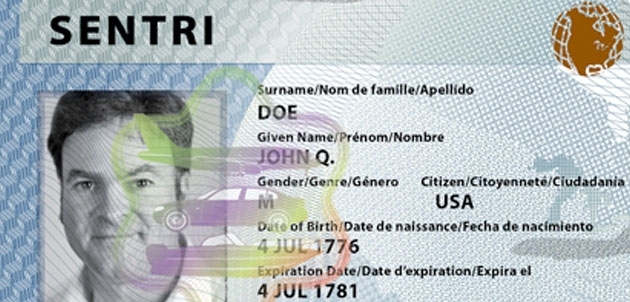 ---
10 Things You Need To Know About SENTRI Before You Apply
Travelling abroad is becoming increasingly popular in the modern society as it is getting more facilitated and affordable.  This is not the only reason, though. For some people, moving in and out of their home country is a necessity depending on the essence of their work. Although, it is said that travelling can broaden your mind, there are certain aspects that can really make your journey tedious and unpleasant.
For instance, the annoyances of the airport. From canceled flies to endless lines on the customs, you cannot dismiss the downers of traveling abroad.  To spare the hassle of crossing the border when entering into the U.S., the Customs and Borders Protection (CBP) has developed different Trusted Traveler Programs. One such program is SENTRI, that allows pre-approved, low-risk travelers who cross the border from Mexico to U.S. to skip some of the security procedures. The program provides its members with a number of benefits that can alleviate their travel. However, before you open your application form and start to fill it in, consider the following ten things:
1.        SENTRI is Specifically Designed for U.S. – Mexico Land Border Crossing
Secure Electronic Network for Travelers Rapid Inspection or SENTRI grants pre-approved, low risk travelers access to expedite CBP process at the land border crossing upon their arrival to U.S. from Mexico. Passengers can use the dedicated SENTRI lanes and save considerable amount of time when returning back home. You can find full information about SENTRI in our complete guide.
2.       As a SENTRI Member You Can Use Other Trusted Traveler Programs' Benefits
As a SENTRI participant, you can take advantage of other Trusted Traveler programs privileges when entering into the U.S. SENTRI membership allows you to use NEXUS lanes and self-serve kiosk when arriving from Canada to the States and Global Entry self-serve kiosks.  Keep in mind that Mexican nationals with SENTRI card are required to apply for Global Entry through the Global Enrolment System (GOES).
3.       You Cannot Use Your SENTRI membership when Traveling to Canada!
Unfortunately, SENTRI and Global Entry are not recognized by Canada. This means that SENTRI members will not be permitted to use NEXUS lanes when ENTERING Canada. However, travelers are permitted to access the NEXUS lanes when RETURNING to the United States. Click here to learn more about SENTRI goes and other Trusted Travelers programs.
4.       There is No Need To Pay For TSA PreCheck
That's right! If you have a SENTRI pass, you are eligible for TSAPreCheck. All you need to do is to include your membership number (PASS ID) in the "Known Traveler Number" field when booking your flight, or enter it into your frequent flyer account. The membership number from your SENTRI card enables the TSA's Secure Flight System to confirm that you are a legitimate CBP Trusted Traveler.
5.       Applying For SENTRI is Easier Than You Think
The first step is to set up your own personal Global Online Enrollment System (GOES) account regardless of your age. After you log in to your account, you will need to fill in an online form and pay a non-refundable application fee. If your application is conditionally approved by the CBP, you will receive further instructions for scheduling an in-person interview with a CBP officer in one of the many enrollment centers. You can find more detailed information about the application process and the interview here.
6.       Plan Your Interview Well
Although the interview is not at all stressful or complicated, you need to be prepared. Available dates for interview dates vary in different Enrolment Centers and it may take weeks before you can attend a meeting with a CBP officers. This means that you should plan your trip abroad accordingly. You can also go directly to the enrollment centers and check if they have any available time slots. You will not be asked any personal questions. You will be asked about how often you visit the countries mentioned in your application and whether you travel with friends and family. Then you will be fingerprinted and asked to take a photo.
7.       Don't Forget To Bring Your Documentation.
Here is what you will need on the day of the interview:
·         Valid passport or other document of citizenship and one other form of identification such as driver's license or ID (originals);
·         Lawful permanent residents should bring their resident card;
·         Non  U.S. citizens are required to present originals of evidence of immigration admissibility
·         Vehicle registration and evidence of U.S.  automobile insurance;
·         A notarized authorization letter ,if the vehicle is not registered in the applicant's name;
·         Written authorization on company letterhead for company owned vehicles;
8.       You Can Register Your Vehicle
If you are planning to apply for SENTRI, you can register your vehicle without paying any additional fee. Individuals who decide to do this after the initial application are required to pay a $42 non-refundable registration fee.  You can add or remove vehicle from your SENTRI membership through your GOES account. Once your vehicle is approved, you can use it immediately with your SENTRI pass. CBP does not require any vehicle inspections.
9.       SENTRI  Works Pretty Simple and Fast
What makes the SENTRI process so efficient is the RFID technology that allows CBP to automatically identify approaching travelers in SENTRI lanes. CBP officers can then quickly verify the traveler's identity. Then they will either let you pass or will ask you to undergo further screening.
10.   SENTRI Membership Will You Cost You a Bit More
Sure, SENTRI comes with plenty of benefits, but is it worth the money? The short answer is no. You are actually better off applying for Global Entry. Like other CBP Trusted Travelers programs, it gives you access to both NEXUS and SENTRI lanes when returning to the U.S. As a Global Entry member you are also eligible for TSA PreCheck. SENTRI membership will cost you $197.25 for 5 years compared to $175 for five years for Global Entry and $125 for NEXUS.
---